For years, Roanoke College had been helping students find their purpose, whether it was through its Intellectual Inquiry (INQ) curriculum that lets students explore topics of interest, its opportunities for hands-on research or the nurturing and student-centric approach its faculty takes to student advising.
This was something uniquely Roanoke that everyone felt, but not something being used to differentiate the College. Roanoke needed a way to help showcase this in a big way to prospective students and drive engagement with purpose across the College community.
Getting "Big" on Purpose
Before anything else, Wallace360 executed a deep dive into purpose at Roanoke – what does it mean? how do students, faculty and staff view purpose? How does it fit into the overall Roanoke experience? Meetings with a diverse task force as well as faculty, staff and leadership from across campus yielded insights on how purpose was being fostered currently and how it could evolve in the future.
In conjunction with an all-eyes-on-Roanoke moment – the announcement of a major tuition price reduction – Wallace360 created a campaign for Roanoke to put purpose front-and-center. We launched a multi-channel integrated marketing campaign that helped show prospective students that despite being a small school, Roanoke College was "Big on Purpose," and rally support for it on campus.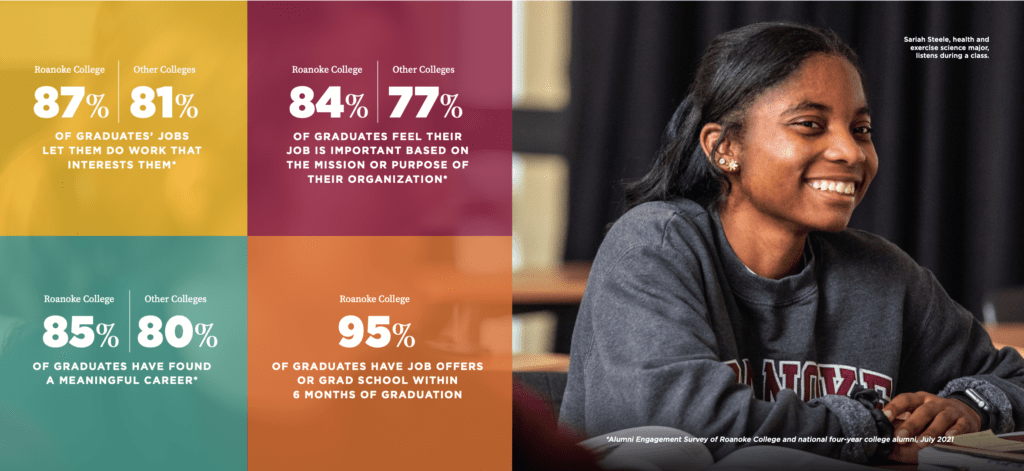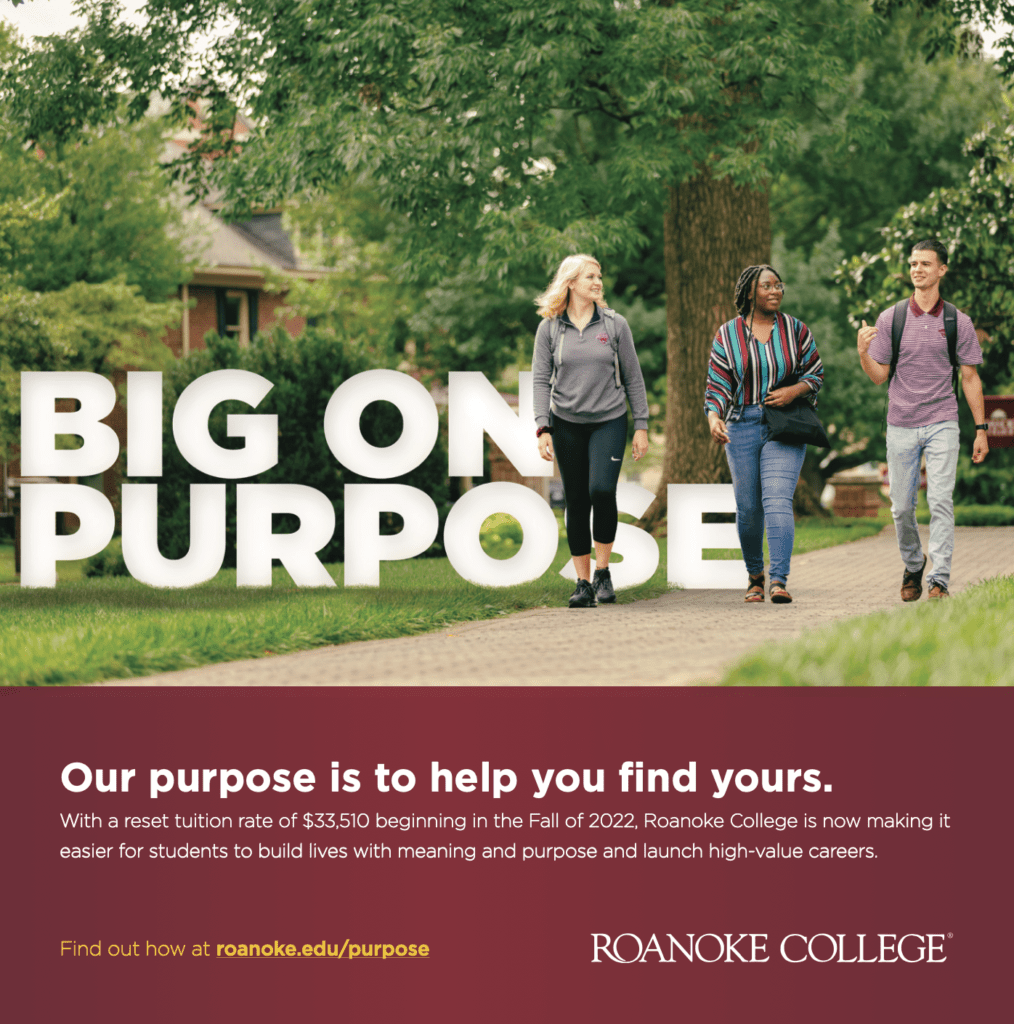 The "PLACE" to fulfill a brand promise
To help ensure the College fulfilled its commitment to helping students find purpose, we branded a new on-campus center for Purpose, Life and Career Exploration – known as PLACE – and began efforts to drive greater adoption and engagement with purpose across the Roanoke community.
Through a strategic mix of traditional advertising, admissions collateral, communication with the broader Roanoke College community and a year-long digital marketing campaign, Wallace360 helped establish Roanoke College as an even stronger choice for higher education and a place where more students want to embrace their passions and unlock their potential to realize their purpose.
Increasing interest and applications
In the first thirty days alone, the campaign garnered 2.3 million impressions and drove a total of 79,000 visitors to the website, a 64% YOY increase. Since then, the campaign has generated a strong YOY increase in applications during a time when many institutions were experiencing declines.