In 2017, Medical Facilities of America (MFA) partnered with Wallace360 to lead the way on rebranding their flagship product and service, LifeWorks Rehab.
Having worked closely with MFA for years, Wallace360 had a profound appreciation of its audience's needs and the challenges the organization faced with rebranding nearly 40 centers across Virginia and North Carolina.
A redesign was only the beginning.
Armed with deep understanding of their distributed centers, Wallace360 led a comprehensive redesign of the LifeWorks Rehab brand that included a new LifeWorks Rehab logo, as well as individual logos for all the company's centers.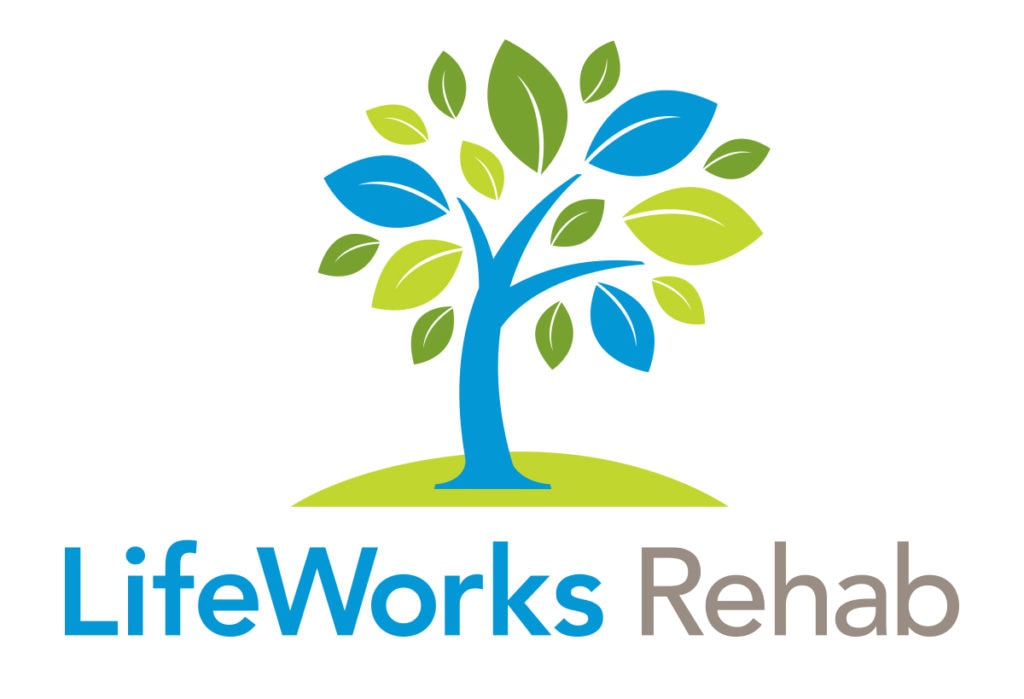 A synchronized marketing campaign, "Speed of Life," also featured extensive printed materials, print ads and television ads featuring original photography and videography of patients and staff from centers across MFA's extensive network. The redesign was only the beginning. Wallace360 successfully executed the rollout of the new branding and updated marketing materials by coordinating with numerous stakeholders, both at each MFA center and widespread print, outdoor and TV media.
Turning traditional success into digital success
In 2019, with the successful brand refresh completed, MFA began looking for ways to capitalize further on the traditional advertising and print marketing campaign Wallace360 had produced for its LifeWorks Rehab brand. Wallace360 had identified that their audience was actively searching online but that it was difficult to find information specific to the rehabilitation program and ensure the information was delivered to the right people at the right times.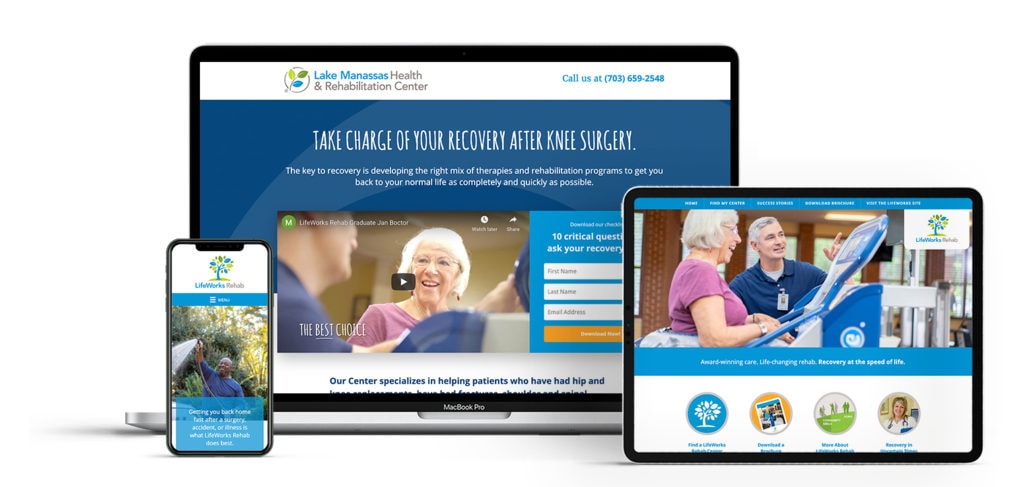 Additionally, MFA's range of rehab centers across Virginia and North Carolina had no consistent way to gather leads or direct potential patients to their nearest location. To help, we needed to:
Make it easy to open a line of communication between centers and potential patients and their families
Abide by regulations that govern the promotion of medical services
Make it easy and accessible for a largely older audience to understand and navigate
The user experience extends beyond just the website, and it's important to understand the role of the site in the context of a site visitor's total journey. Identifying how they get there, how to deliver the most relevant information that addresses real pain points and how to keep the lines of communication open after they leave the site allowed Wallace360 to turn website visits into hundreds of actionable phone calls between potential patients and the centers closest to them.
Maximized for the long-term
Wallace360 created a CRM system that required minimal maintenance and automated as much as possible, which was key to maximizing the budget over the long-term. Specifically we:
Developed MyLifeWorksRehab.com as well as a series of center-specific landing pages served to visitors based on their geographic location and potential rehab needs
Ran targeted search and display ads to ensure sites were delivered to the right people at the right time, optimizing the use of advertising budgets and consistently driving down cost-per-lead
Developed a robust system on WordPress that allows for bulk changes to multiple pages, reducing maintenance time and ensuring accuracy of information across many different centers
Created a hyper-targeted email automation campaign that delivers information about benefits and resources over the course of multiple weeks, and drives phone calls to centers from people who may not have been ready to speak with a center when they first visited the website